About our Geelong Recruitment Team

Our Team – Our Community
Our Geelong Recruitment Team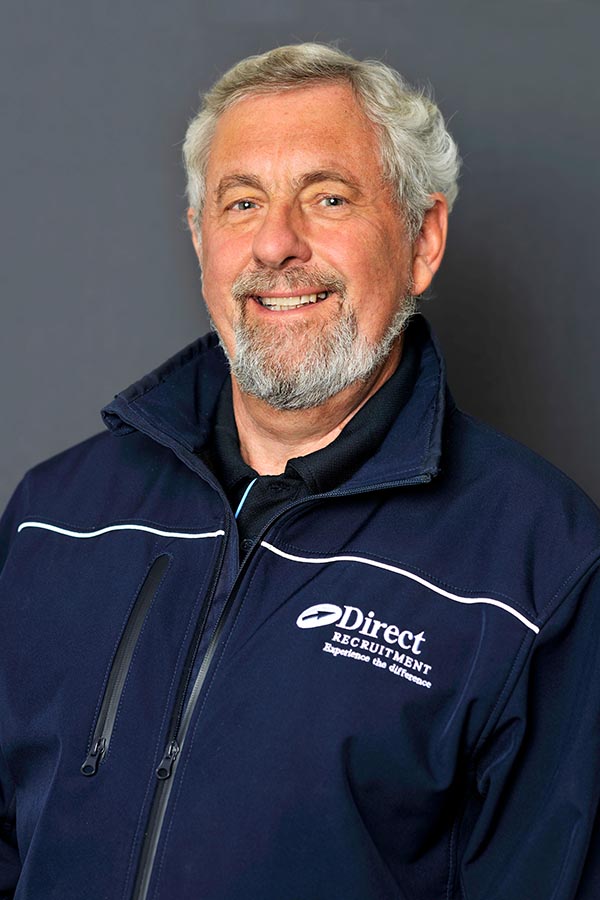 JAMIE CROFT
Director
I established Direct Recruitment in Geelong over 20 years ago and am so proud of our record in serving the Geelong community over that period.
We have a great team at Direct. Even in COVID times, the Geelong region is growing and sees exciting times ahead. Our job is to support that growth by putting the right people in the right jobs.
When I'm not doing that I love getting down to our house on the coast and whacking a few balls around Anglesea Golf Course or just relaxing along the beaches.  The Geelong region is a great place for work and play.
Come and experience The Direct Recruitment Difference.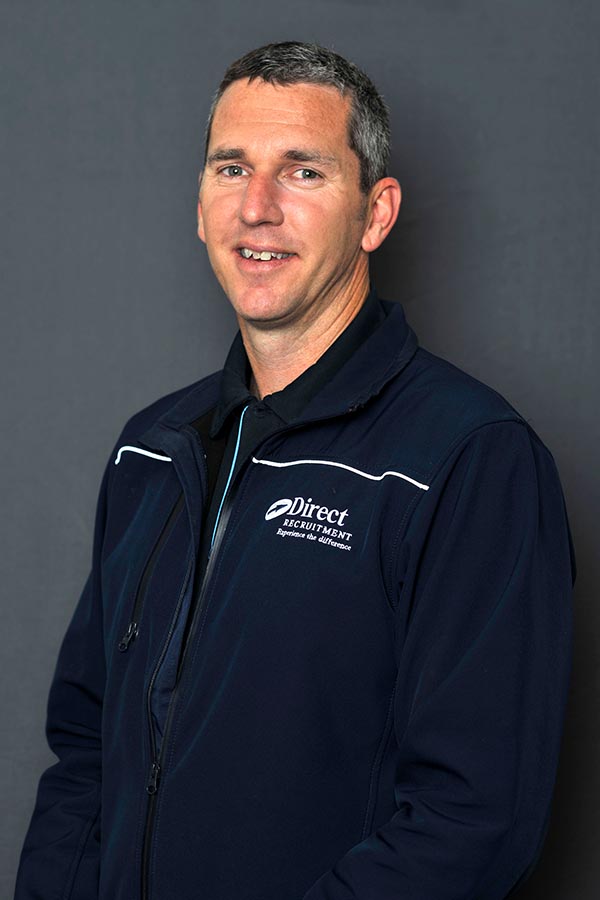 SIMON HEFFERNAN
Branch Manager
My passion for recruiting now spans 19 years.  I get excited about the opportunity of changing people's lives by offering new and rewarding work challenges.  The key to success in recruitment I believe is about building key partnerships with my clients and valuing the relationships with my candidates.
As Branch Manager I have led the Direct Recruitment Geelong office for over 12 years and built a strong reputable brand along with my quality recruitment team.  I am proud of the company I work for and the values we drive as an organisation.
Away from the office I enjoy spending time with family (love watching my kids play sports), staying fit, golfing, watching AFL (Mighty Cats) and camping.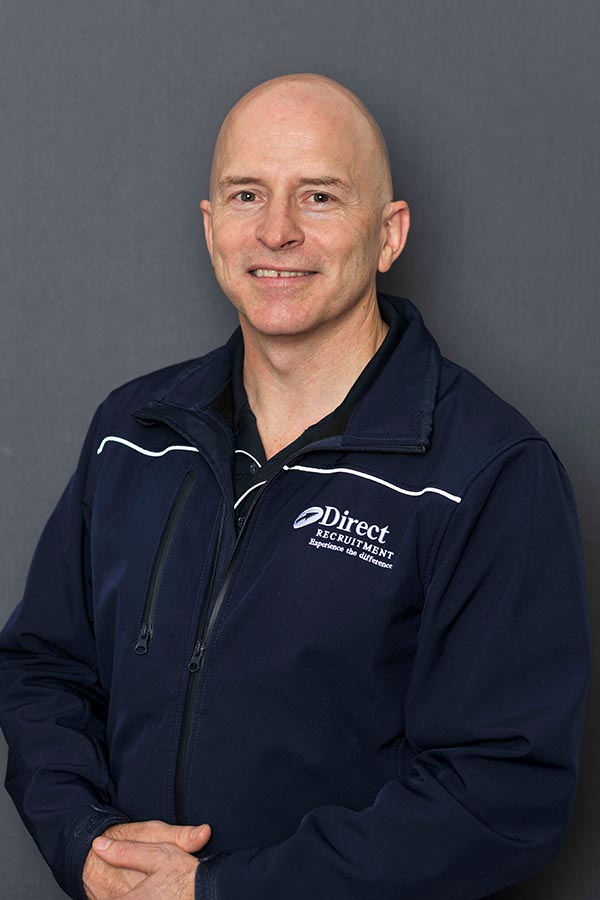 ADRIAN HENRY
Business Development Manager
Born and bred in Geelong with experience in many different industries including Hospitality, Real Estate, Finance, Sales, and Management, I love what Geelong has to offer.
When looking for work,  Direct Recruitment were the only agency who kept me informed as to the availability of roles and gave me progress updates on applications I had made.  I was so impressed, I joined the company as the Business Development Manager in 2019.
I am process driven, like everything to be in its place and in a methodical order.  Outside of work I enjoy waterskiing, snowboarding, trail bike riding and spending quality time with my partner and family.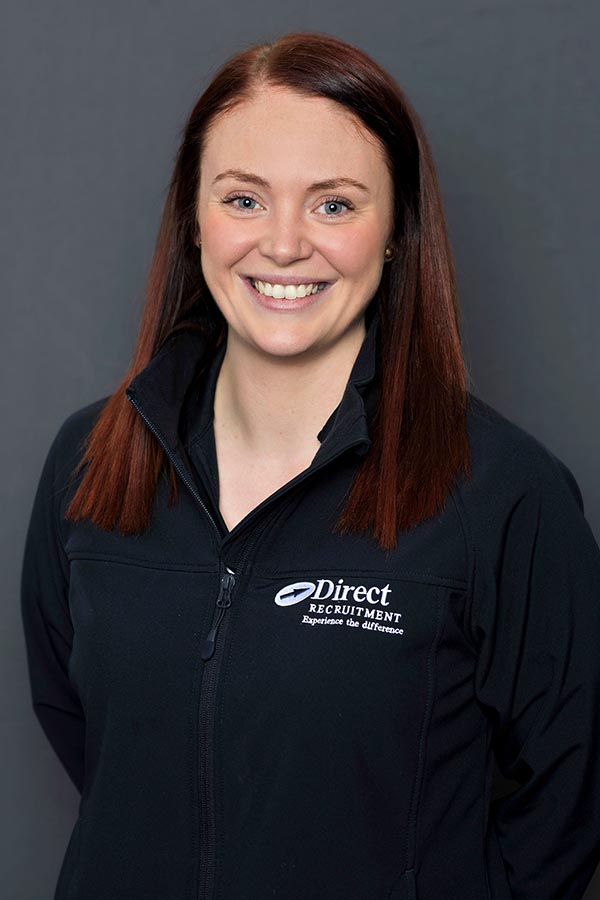 JAZ PEOPLES
Recruitment Consultant
After working in complex administration for the past 8 years in the telecommunications industry, I am proud to now be a part of the Direct Recruitment team. I love working in the recruitment industry. It is so rewarding to help people from all walks of life and assisting in the process of placing people into work.
Before my admin days, I owned a hotel/motel in my hometown Bendigo for 2 years, so I also have a strong hospitality background. I now live in the Geelong Region, and I would call no other place home. My husband and I have 2 little boys at home who keep us very busy in our spare time. I also enjoy live music (former local musician), cooking, and spending time with my friends and family.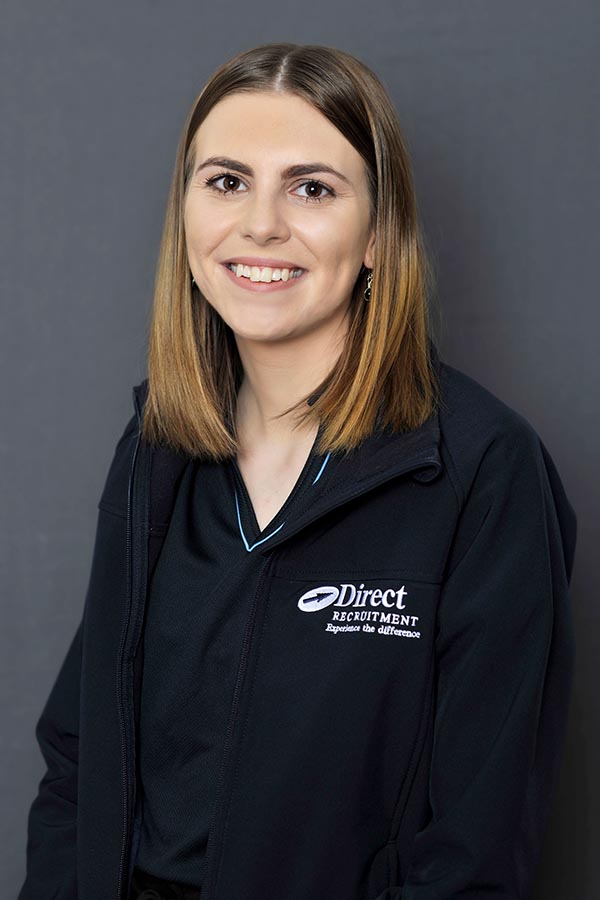 BRIANNA ALLEN
Recruitment Consultant
Relatively new to the Direct team I am enjoying getting to know our clients and candidates. I spend my workdays assisting with recruitment administration and sourcing candidates for positions. I love helping people to find the right person for their business' needs and helping our candidates find work that allows them to flourish.
Hailing from South Australia, I have lived in Geelong for 4 years, but it has quickly become "home". When not at work I can be found studying at Deakin University or reading on the couch with a coffee.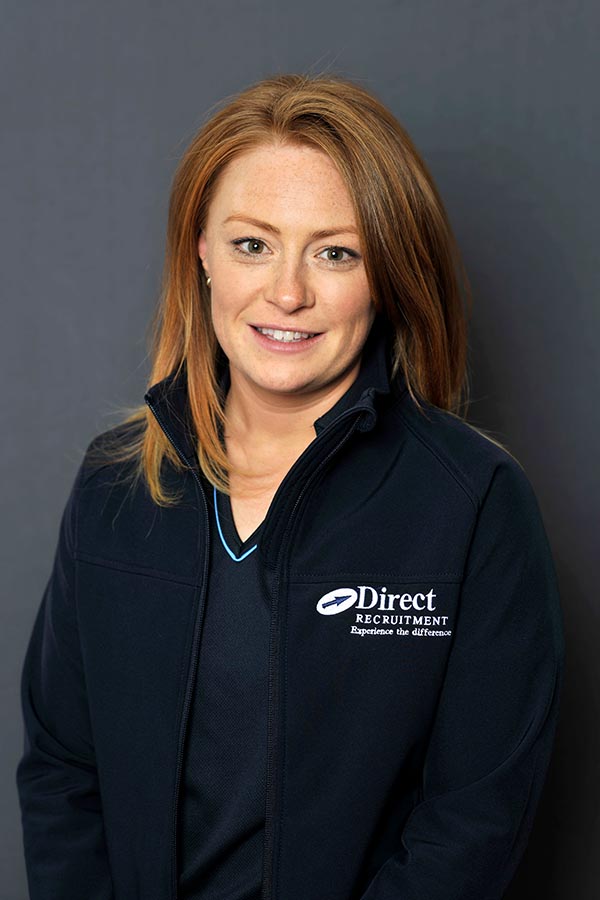 KATHRYN STIRLING
Bookkeeper – Payroll
After a decade long career in music industry finance in Melbourne, I made the move in pursuit of a dream – seaside lifestyle. When I'm not crunching numbers, I enjoy rollerskating, hiking and am a regular at Geelong's live music venues.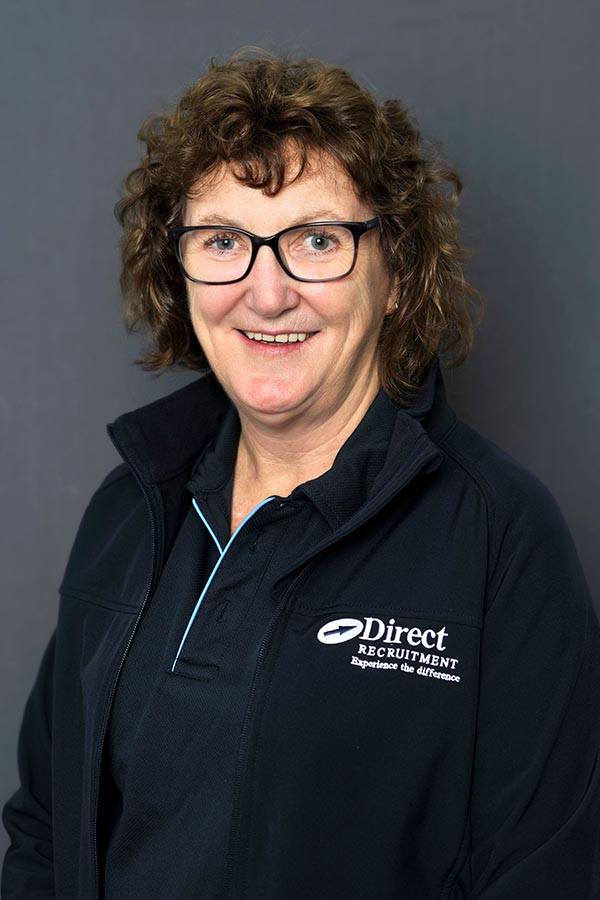 MAUREEN RYAN
Quality Manager
I've worked in employment and recruitment services for a good part of my working life and specifically over the past 12 years in training and quality management systems with Direct Recruitment. I've experienced how good governance and paying consistent attention to training, planning and processes assists a business to deliver a quality service that holds integrity and customer/client relationships as a cornerstone to success.
Since moving my fulltime role to part time I've achieved a work/life balance that gives me more time for our large garden, local Landcare group and my family. Life is good!
Direct Recruitment Geelong prides itself on being a values-driven organisation that equally supports our clients, our community and our workers alike.
Our values, professional experience, expertise and our commitment to integrity and purpose, are the framework for the Direct Recruitment Geelong difference.
We believe in:
Excellence
We strive to be the best in all that we do.
Productivity
We are committed to efficient, effective and timely service delivery.
Safety
We believe in the rights of every person to be safe in their workplace at all times.
Integrity
We stand by our promises.
We live and work in Geelong. We work with all levels of our community – from peak business bodies to community groups. Our affiliations include:
Leaders for Geelong Alumni